How to Achieve Color Harmony in Home Decoration?
You can achieve color harmony in home decoration by complementing primary colors with secondary ones. Complement the main primary color in living room decoration with the secondary colors of the same shade and paint flat surfaces with the primary color and the niches with the secondary colors to achieve ultimate harmony. Of course, color harmony in the living room decoration is not all about wall paint. You will also have to choose suitable shades in all elements from curtains to carpets, furniture, and chandeliers.
Color combinations at home are created by matching contrasting or harmonious colors. Before choosing the colors, decide on the ambiance you are looking for in your home decoration. Would you rather have a contrast of light and dark shades, or a combination of harmonious colors? Once you decide on that, you may check out your options to choose the style that best represents your taste.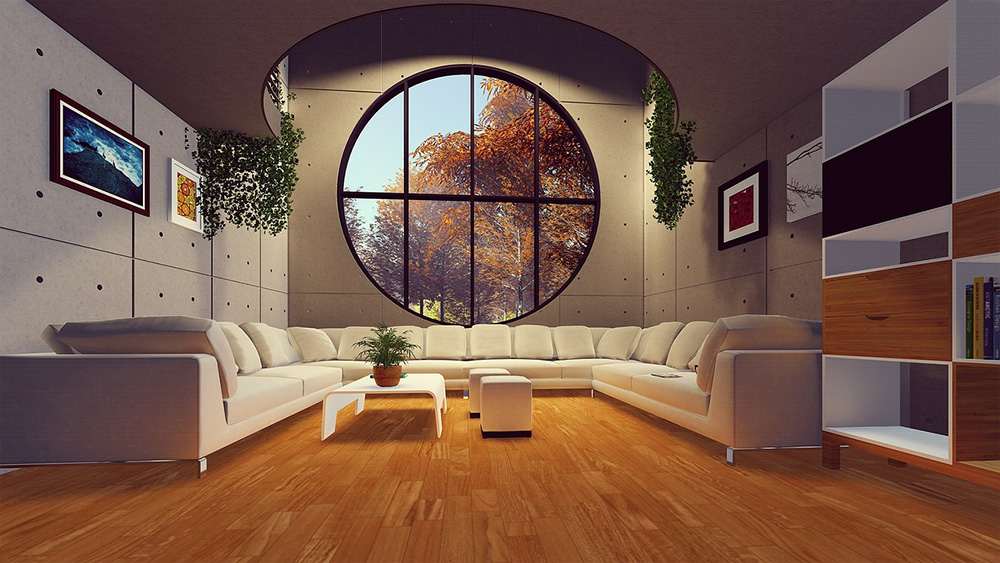 Contrast of Complementary Colors
Using light and dark shades together will create a contrast. Light shades are often preferred on flat surfaces while darker shades are preferred on indented surfaces. Often, paintings are hung on dark niche surfaces in living rooms, or such darker walls are reserved as the background for seating furniture. Choosing your seating furniture in a lighter shade that will contrast the dark niche surface will achieve color harmony in your living room.
Combination of Harmonious Colors
Harmonious colors are used frequently. Beige, white, cream, and gray go well with all colors. This means you can combine these shades with any color you like. Stronger colors, such as purple, red, green, orange, or blue, can only be used with harmonious colors. Colors such as blue, orange, and red are often preferred in home decoration as they are vibrant, and have a positive impact on mood. Orange and red are known for their positive psychological influence when used indoors. When choosing a secondary color to complement these striking colors, you should opt for a simpler pastel shade. You may choose lighter shades, like beige, cream, or white, to accentuate more vibrant colors like red or orange. If two vibrant colors together are used, one will overshadow the other.
Serenity in Pastel
The vibrant and highly synergetic decoration is desirable at home. However, at times, simplicity and peace can be the most valued qualities in home decoration. Pastel color palettes will help create simple and serene color harmony. Soft and pastel colors do not strain your eyes and relax your soul. Using your primary color's secondary shades, such as light yellow, blue, or green pastel, will create harmony in your living room. You may complement pastel or neutral shades in wall paint with darker furniture. Soft-colored walls will be the ideal background for darker furniture. Vibrant, darker furniture will stir the overall simplicity in your decoration.
Suggestions for Home Decoration
If you'd like to create an indoor area that reflects your taste and visually appeals with its harmonious colors, follow these steps:
First, decide on what you're going for in your home decor.
If you'd prefer vibrant colors or simpler, harmonious colors, then take a look at a color palette catalog.
If you choose lighter and simpler-colored wall paint then you might opt for darker and more vibrant-colored furniture.
However, if you prefer vibrant and darker-colored wall paint then you might opt for simpler, lighter, and pastel-shaded furniture.
You can also combine two colors on your walls to shake up your room. Two different walls can be painted in two opposing colors.
If you have niche surfaces or columns, beams, or lath on your living room walls, you may paint those and the flat surfaces in different shades to create harmony.
Choose any light or dark shade of Kastamonu Entegre laminate flooring to suit the color of your walls in your living room decoration. Harmonize the walls, ceilings, floorings, and furniture for a simple yet elegant living room decor.